Posted June 28th, 2012
by admin
Hi all. Welcome back. So you must be thinking what we have in our magical pouch haan? Today we are giving you another piece of software which will help you to type marathi better, simple and in easy way! This free Keyboard Layout Driver is created by Mr. Makrand Gadre owner of gadre.org web portal.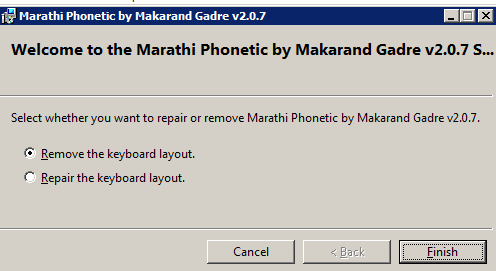 It's Keyboard Layout Driver which you can use like any other IME's (simply for this website…. marathi typing software ) posted on this site or available on internet to type marathi.
We know you have lots of question in mind how can i install, use this Keyboard Layout Driver and is it easy to use with compare to other IME's and Softwares? We are going step by step Installation to use guide.
Compatibility and System Requirements Read the rest of this entry »