नमस्कार, मराठी भाषा दिनाच्या हार्दिक शुभेच्छा.
Smartphones are our life now. Specially Android smartphones are now household gadget. AT least 2 family members own smartphone these days. And to communicate with each other we use to talk in marathi on whatapp, facebook, telegram. Today we are going to learn how to install and start typing with one of the nice Marathi Keyboard by Swarachakra Team, IDC, IIT Mumbai.
This marathi typing keyboard application is helpful for them who knows marthi very well and little bit of english. As its typing is related to marathi barakhadi.
So here we go guys step by step.
Step 1. Goto Playstore and install Swarachakra Marathi Keyboard and open it.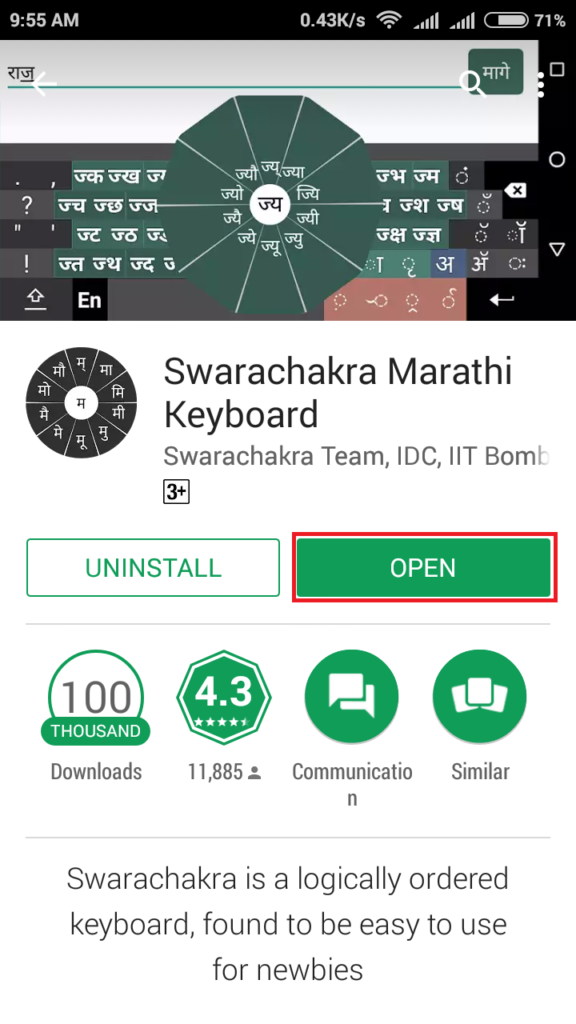 Step 2. If you can see marathi on screen then click/touch on "हो, ठीक आहे"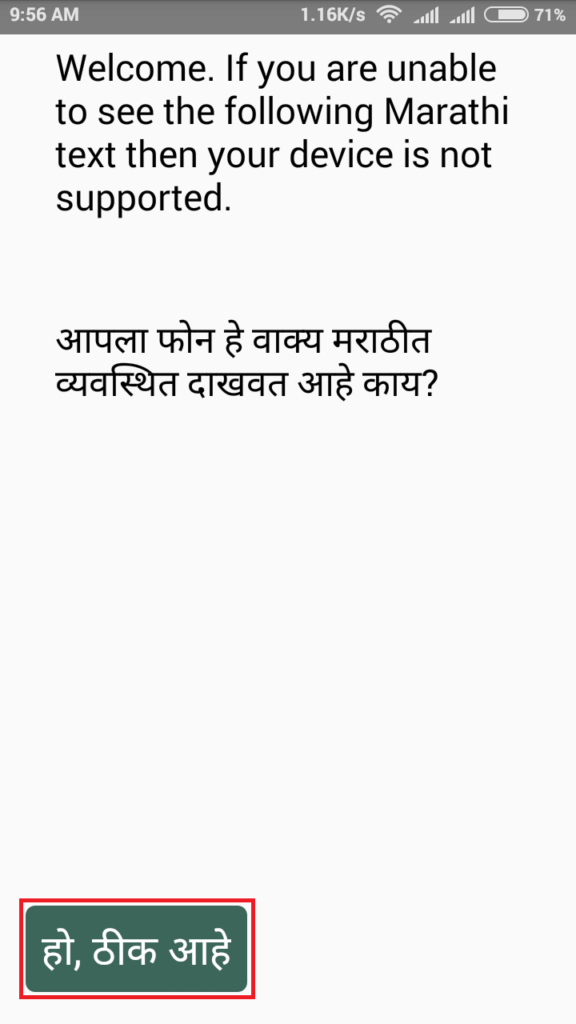 Step 3. Now click on "स्वरचक्र एनेबल करा".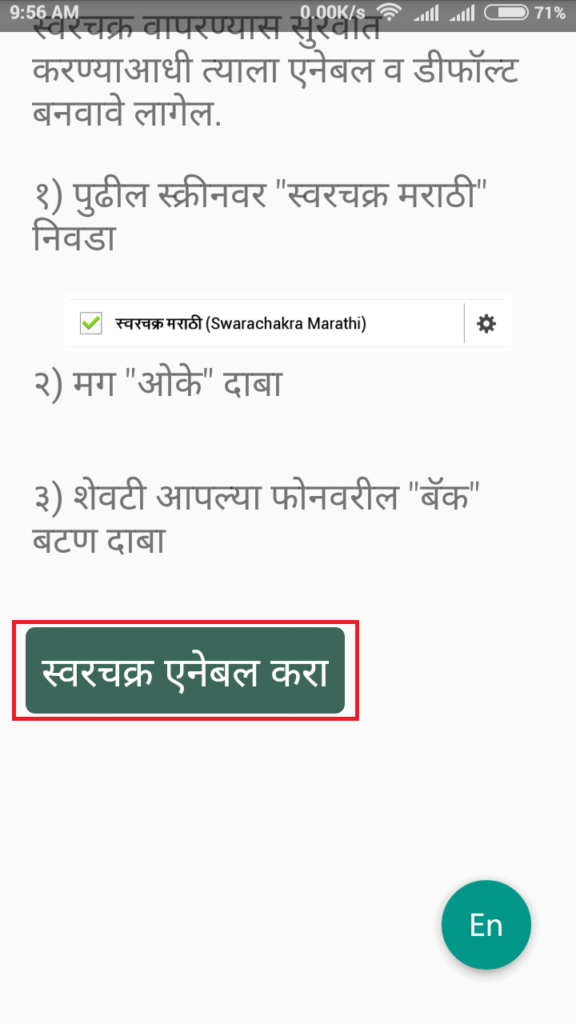 Step 4. Now from Language & Input menu Select "स्वरचक्र मराठी"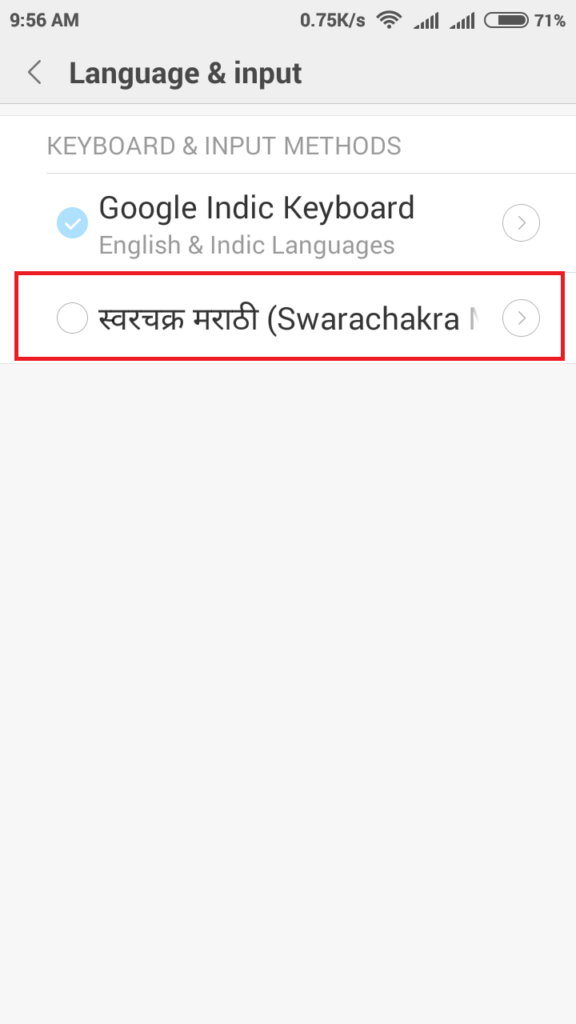 Step 5. Click on ok to confirm on privacy alert.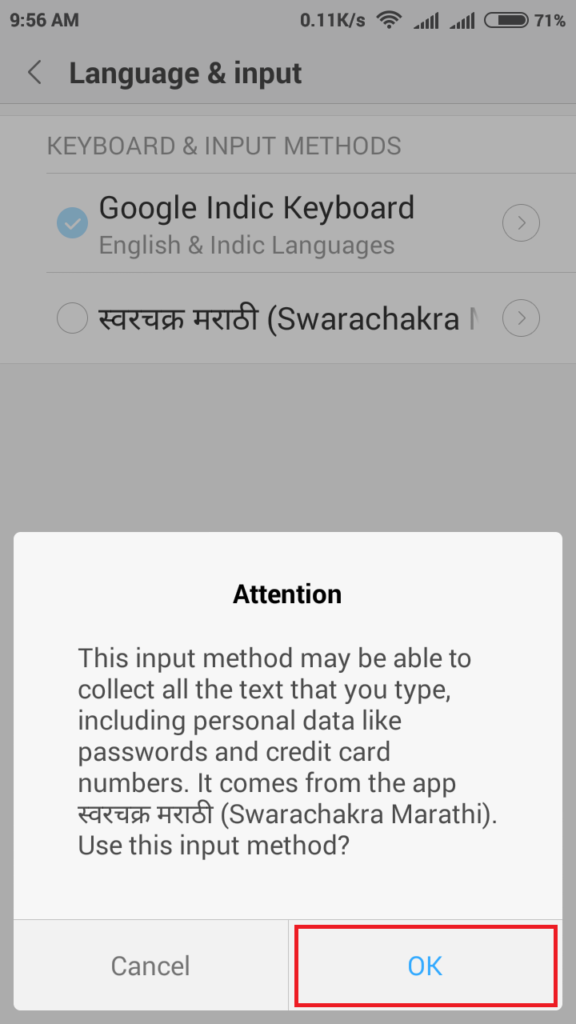 Step 6. Now open you favorite Text editor or facebook, whatsapp and slide down notification area. From there Chose input method.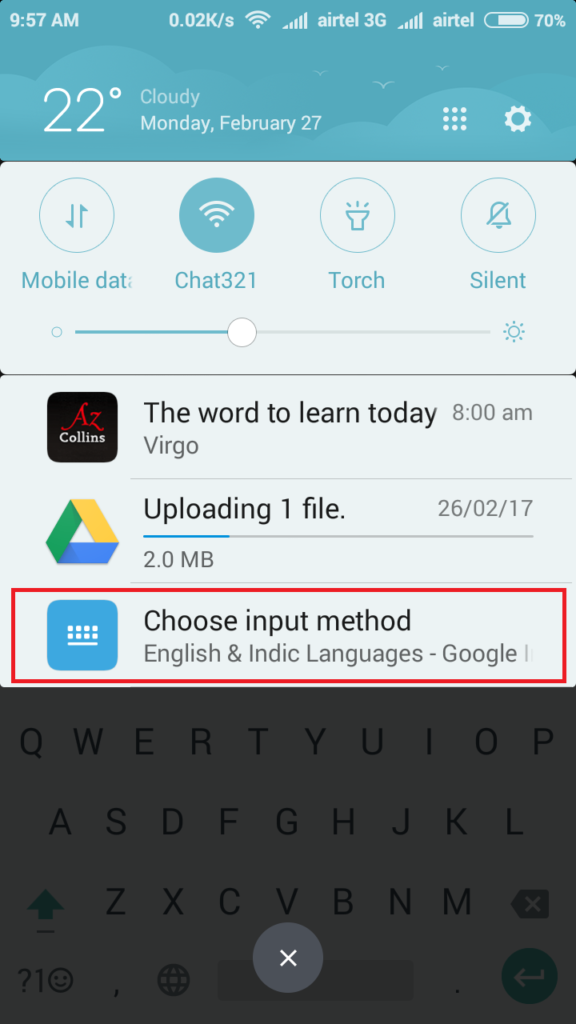 Step 7. Now from Chose input method select "स्वरचक्र मराठी…"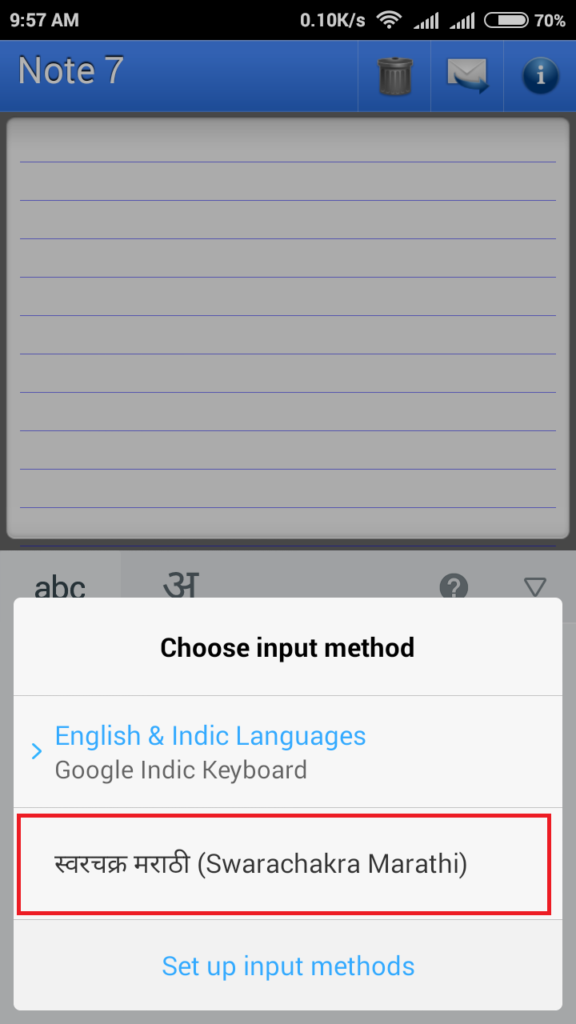 Step 8. Now press on any word and you will get its barakhadi. Select that word. Do same for join words.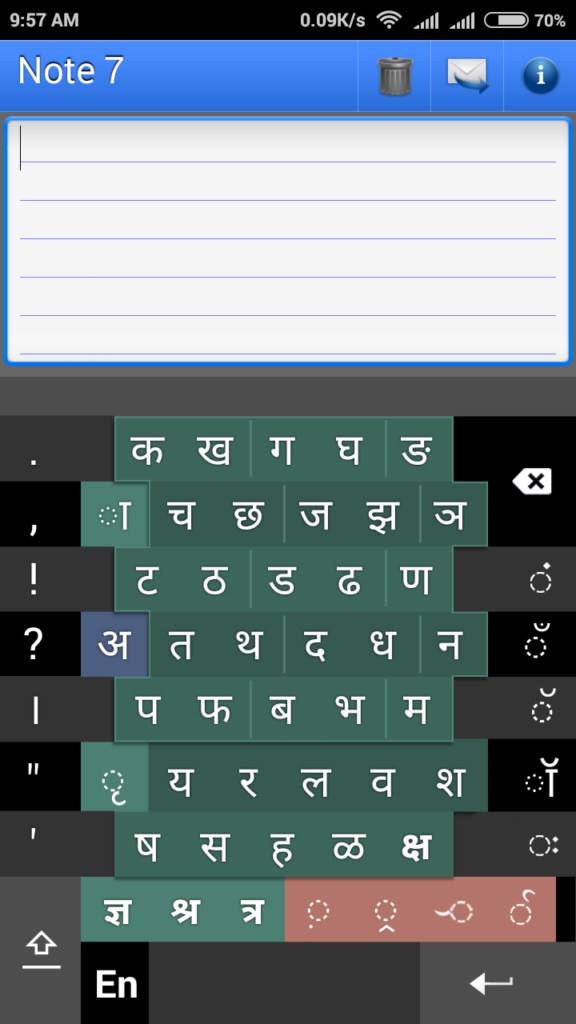 Watch This video to know more how to type complex words using swarchakra.
Share this post with your friends and family.