Hi Girls and Guys of all age. We are so sorry for not posting since long time. But today we are posting really nice application for android by google. This will help you to type Hindi or marathi on your smartphones. Typing on android was hard when there were no unicode font/support enabled on smartphone. Now a days most phones are unicode enabled and we can view hindi, marathi unicode fonts/text on our smartphones.
So without taking much time from you all follow these steps to do same.
Step 1. Open up your play store and search for "google hindi ime" install it or look for step 8 to download it from non play store place if you don't have internet on your smartphone.
Step 2. Now go to "settings" >> "Language & Keyboard" >> and tick mark on "Google Hindi Input". Click "OK" on popup message.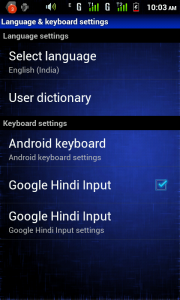 Step 3. Now open up any text editor or compose new sms/email message. Long press in area where we type and you will get option as "Input Method"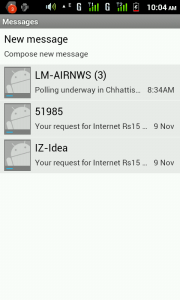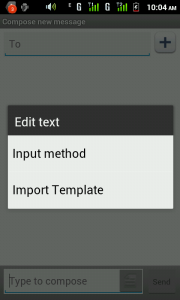 Step 4. Click above option and Select Google Hindi Input.
Step 5. Now again click on textarea to write new message.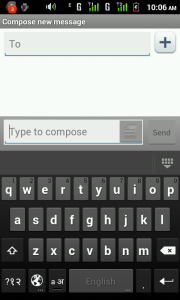 Step 6. Now click on
and type "mala" and choose "मला" and then type "kaay" and there you will get "काय" and type rest of the sentence "have aahe he mahit naahi." This is just example text we are typing.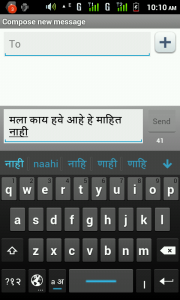 Step 7. See one more example text "आता मराठी लिहीणे खुप सोप्पे आहे."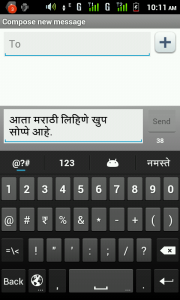 Step 8. Download google ime apk from Mediafire Download Now
Practice makes us perfect. Practice it by writing marathi in english script. e.g "aata he mala kalla". We hope you will enjoy Marathi Typing using Google Hindi input app. If you have questions do let us know.